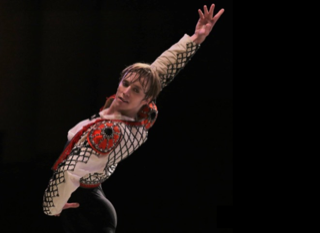 Notable Achievements
Full Scholarship Recipient, University of Utah
Utah ballet
Top 12 Finalist in Youth America Grand Prix in NYC
Grand Prix Award, Denver, CO
1st Place Contemporary & Classical in Chicago, IL
Best Emerging Choreographer, Regional Dance America
Professional Experience
Pacific Ballet

Los Angeles Ballet
Utah Metropolitan Ballet
Tyler Burkett is a talented performer and instructor with over 13 years of teaching experience. He has received multiple awards, including the Grand Prix Award in Denver, CO & Best Emerging Choreographer at Regional Dance America.
Tyler Burkett was born in Corpus Christi, Texas. Tyler was a full scholarship recipient at the University Of Utah and was a member of Utah Ballet. In 2007 and 2008 Tyler was a top 12 finalist in the Youth America Grand Prix in NYC. Tyler also received the Grand Prix Award in Denver, CO, and placed first in both contemporary and classical in Chicago, IL. He was also awarded "best emerging choreographer" at Regional Dance America.
During his career Tyler performed with Inland Pacific Ballet, Los Angeles Ballet and Utah Metropolitan Ballet. In 2019 Tyler signed a contract to go on tour with St. Petersburg Classical Ballet under the direction of Marina Medvetskaya but was unable to perform due to Covid and made the decision to retire.
During his career he performed various principal roles such as Puck in A Midsummer Night's Dream, Peter in Peter Pan, Romeo in Romeo and Juliet, Prince Desire in Sleeping Beauty and Waltz Boy in Balanchine's Serenade.
Tyler also has 13 years of teaching experience. He has taught at Encinitas Ballet School, Mississippi Ballet Theatre, Barlow Arts Conservatory, Elevation Dance,Long Beach Ballet, Wasatch Ballet, Jazz'n Place, The Pointe Academy, Luv2Dance, Utah Dance Artists, Salt Lake City Ballet, Revolution Dance, Synergy Dance, Jacqueline's School of Ballet and is so proud to be a part of Central Utah Ballet Academy.