Become a Donor
With your help, our 501c3 performance company, Chrysalis Ballet, helps to advance the arts in a way that truly elevates our community.
About Chrysalis Ballet Company
Chrysalis Ballet Company is a non-profit 501 c3 professional, project-based ballet company providing rigorous and innovative dance training methods and creative professional performance opportunities.
Company dancers gain exposure to creative processes through new original works while fine-tuning foundational and historical classical ballets. Chrysalis Ballet explores multimedia platforms including film, live music, and performances across the state and beyond. Each season provides live full-length performances, as well as work with established and emerging choreographers from across the nation.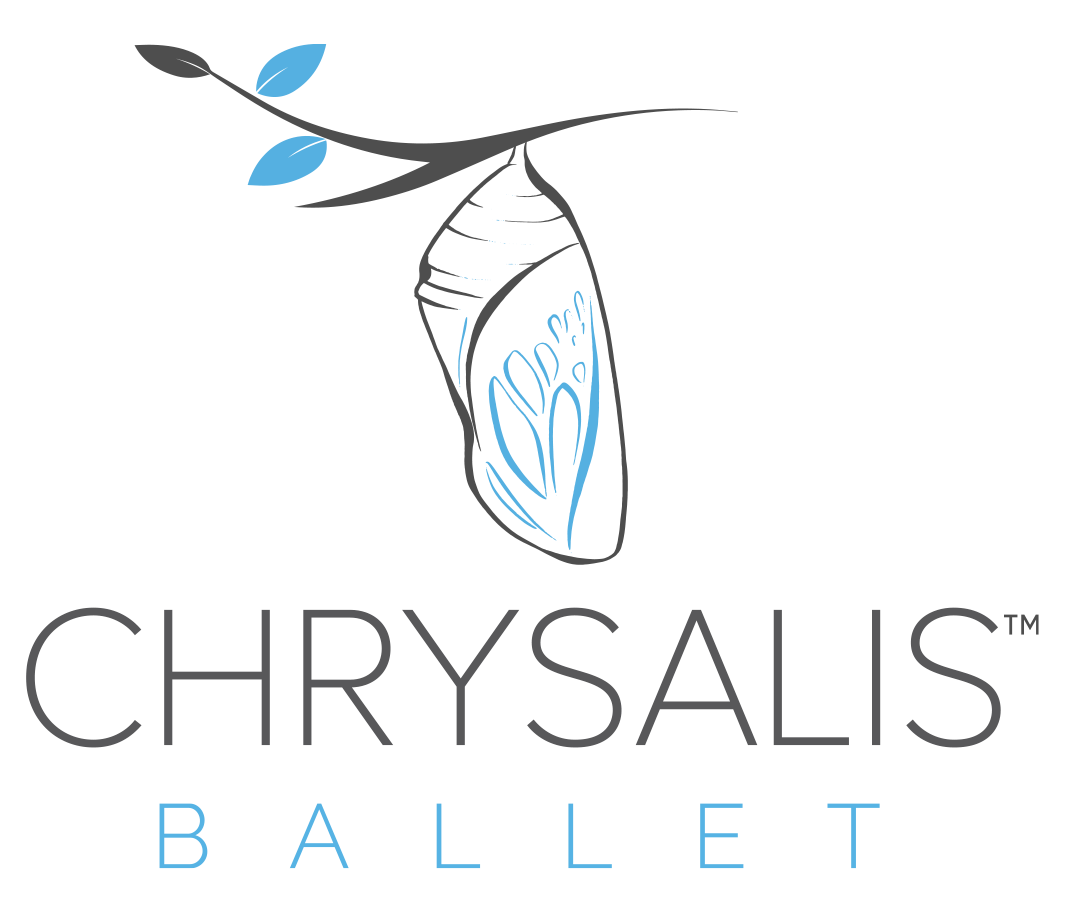 AUDITION FOR 2023-2024 SEASON
In-Person
Saturday June 3rd 10:00-12:00
Central Utah Ballet Studio
132 S. 1350 E.
Lehi, UT 84043
Studio Phone:
(801) 656-7540
Virtual Auditions
Electronic auditions must include Center work: Adagio, pirouette both en dehor and en dedan, Grand turns in attitude and arabesque, petite allegro with battu, grand allegro with fouetté turns. Classical variation, contemporary movement or
staged choreography.  
PERFORMANCE PROJECTS FOR 2023-2024 SEASON
Dance for Life
September 15th and 16th, 2023
Where: Capital Theatre Salt Lake
Junior Company, Senior Company, Chrysalis
An Evening, by Shani Robison
October 14th
Where: Peery Egyptian Theater, Ogden
Nutcracker
November 6th-9th, 2023
Central Utah Ballet & Chrysalis
Where: Covey Center in Provo
Signatures
February 20th, 2024
Junior Company, Senior Company, Chrysalis
Where: Covey Center in Provo
Dancers will be contracted and paid for each project performance series, with possible invitation for other paid opportunities. Apprentice positions are available for dancers who are currently high school juniors and seniors who meet the technical and artistic requirements and are seeking a transitional year into college dance programs or professional dance companies. Apprentice positions require dancers to be registered at Central Utah Ballet in Senior Company. Apprentice positions require additional training in the evenings, as well as the day-time company schedule.
Chrysalis Ballet is anon-profit 501 c3 organization.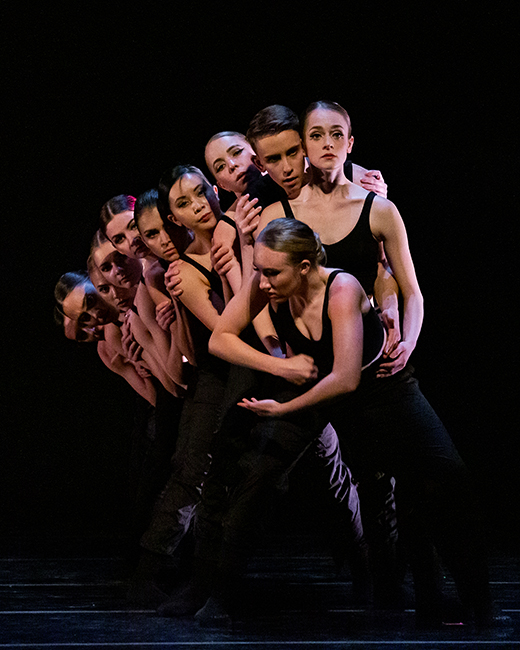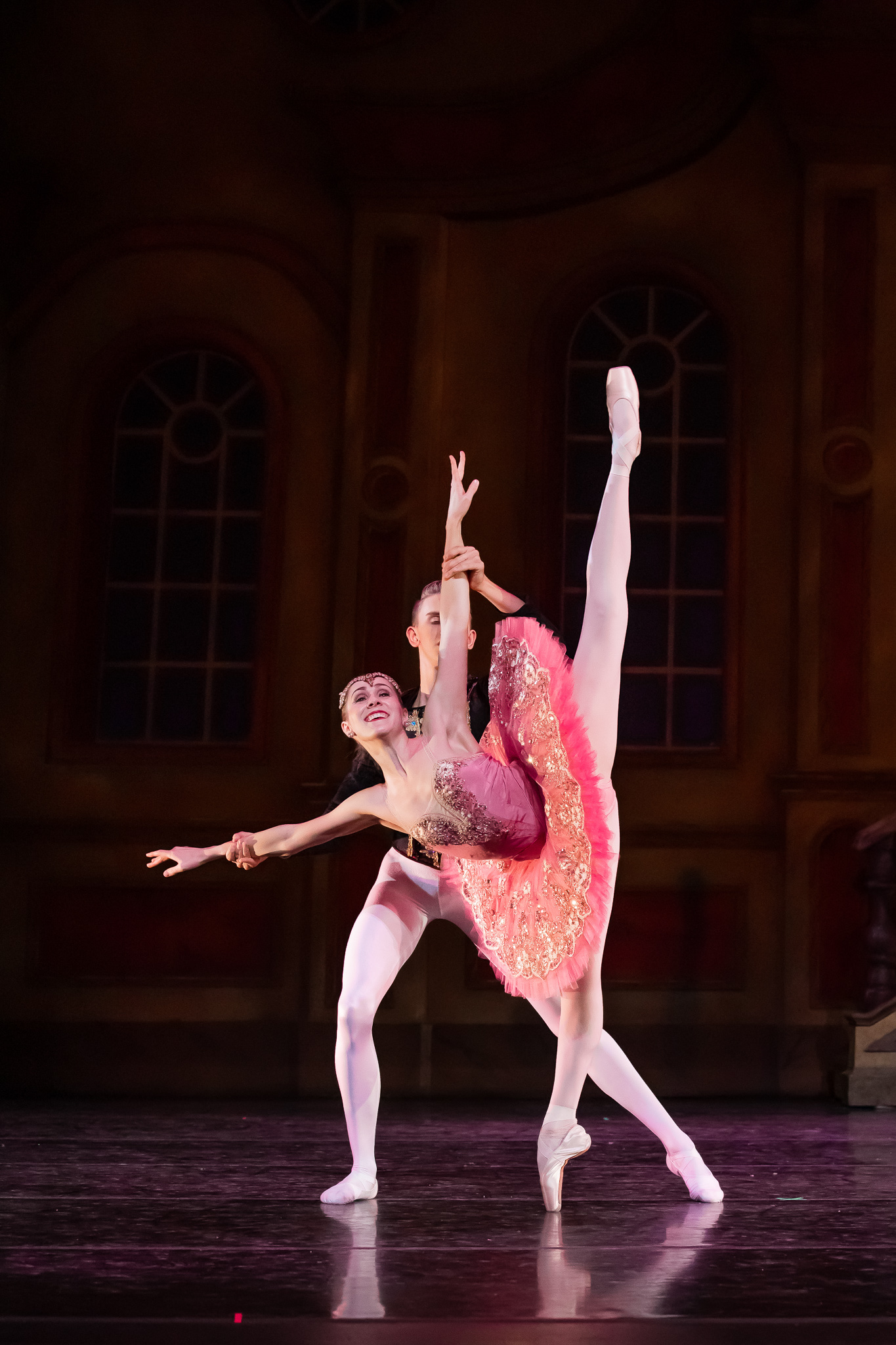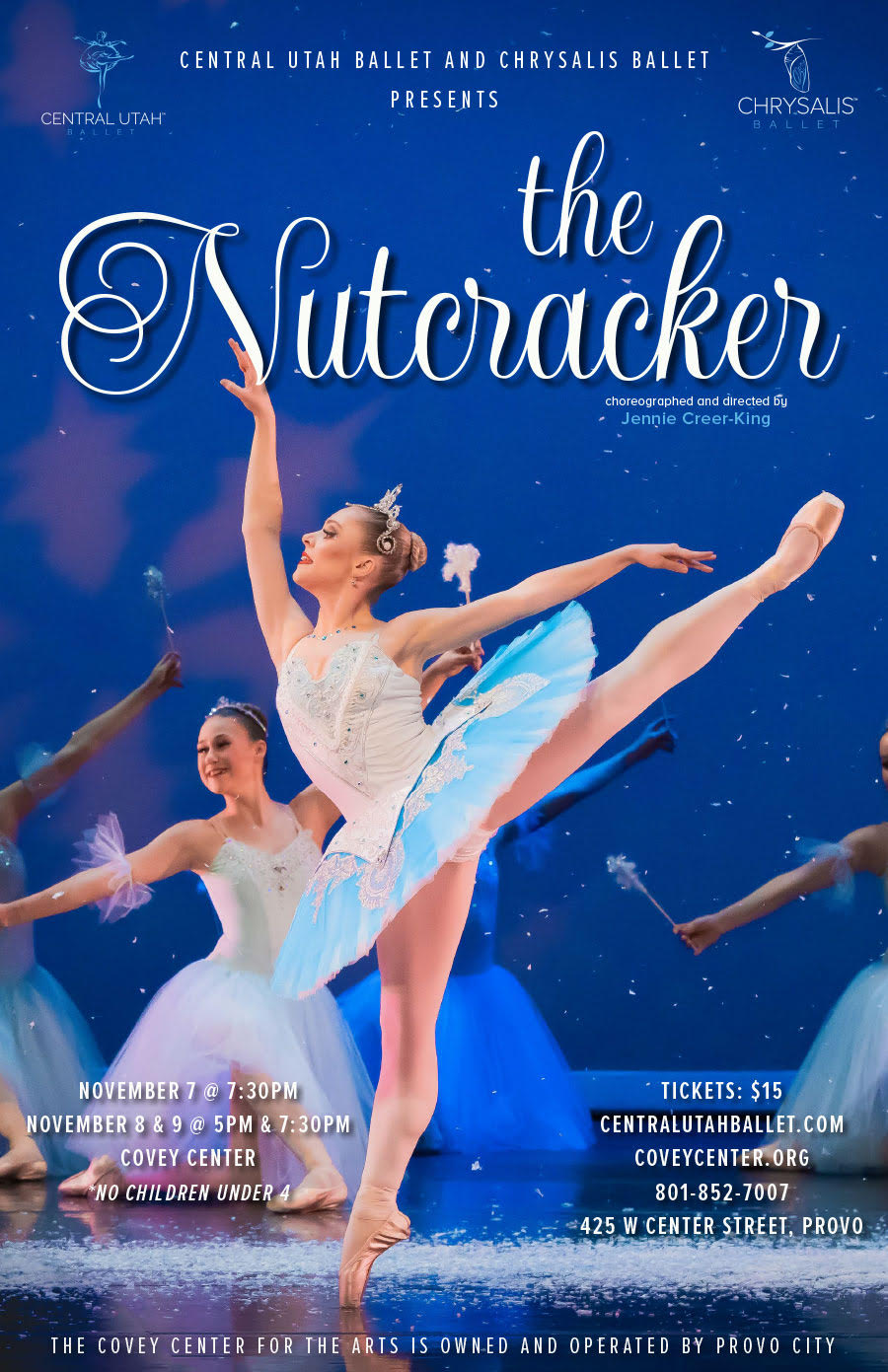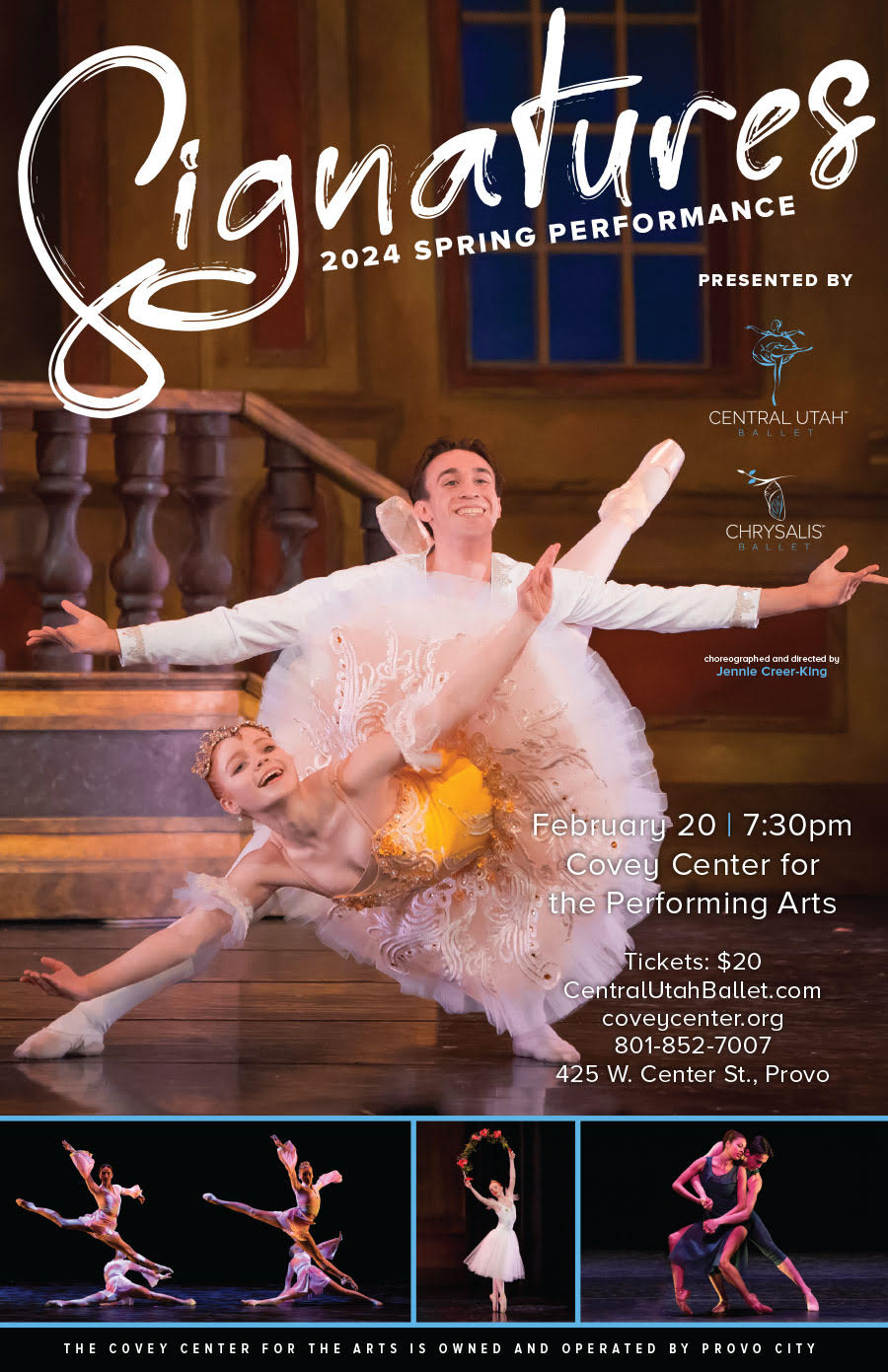 Florence Dance Festival
This summer, Chrysalis ballet had the opportunity to perform in the 33rd Florence Dance Festival. Since 1989, the Florence Dance Festival has promoted dance by representing international shows, producing avente-garde choreography, organizing professional training, and creating events for dance lovers of all ages.
Their performance, choreographed by Shani Robison, was titled "Obscured," and was danced to "Clouds, the Mind on the (Re)Wind" by Ezio Bosso. The piece was also performed in the Palm Desert Choreographic Festival. Enjoy this performance in the video below.
Obscured
Choreographed by Shani Robison
Dancers
Morgan Morley (soloist), Brenna Bartholomew, Hannah Argyle, Natalie Schott, Brooklynn Burbidge Smith, Emma Kruitbosch, Ally Taylor, Sicily Redd, Devin Larsen, Elise Wood.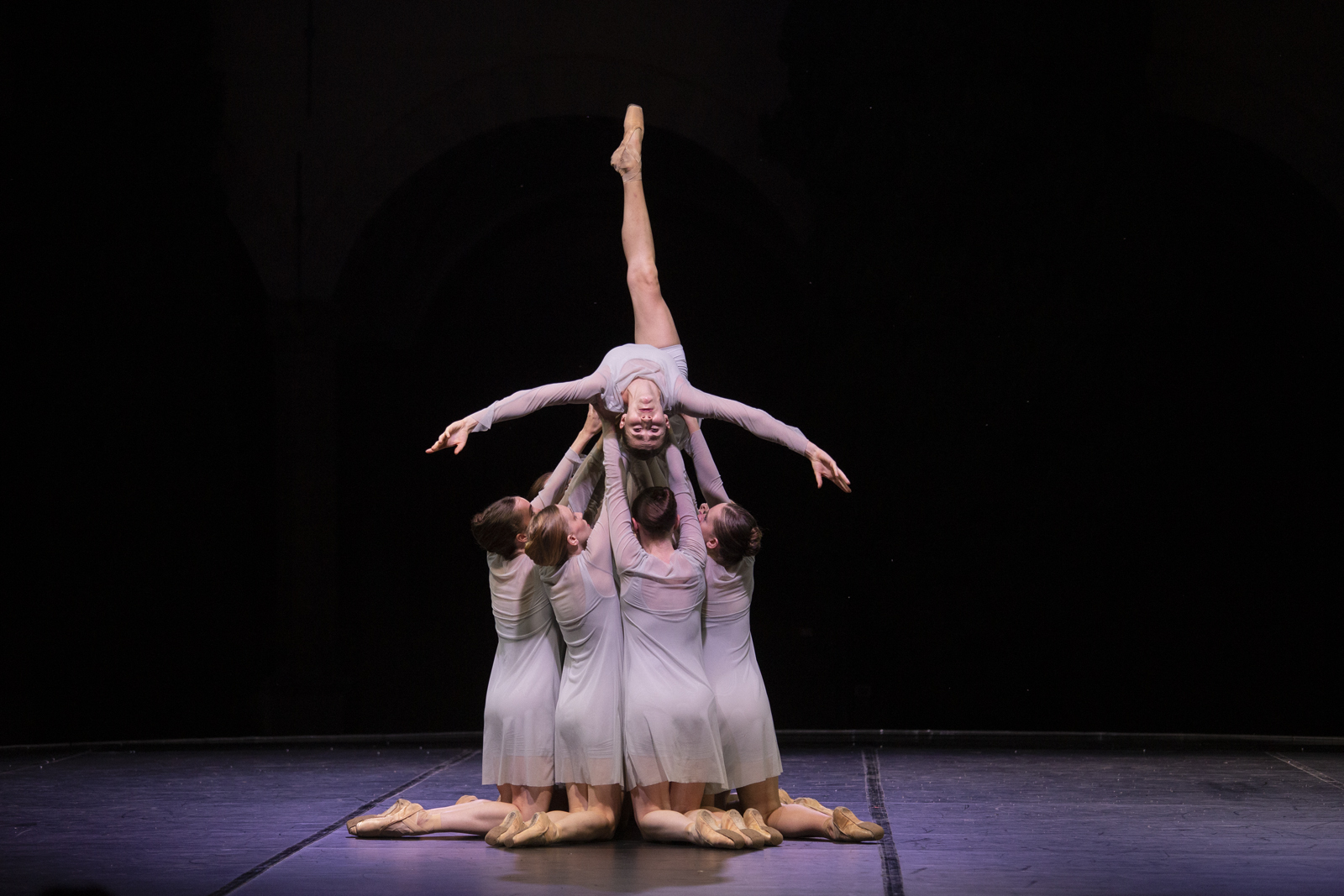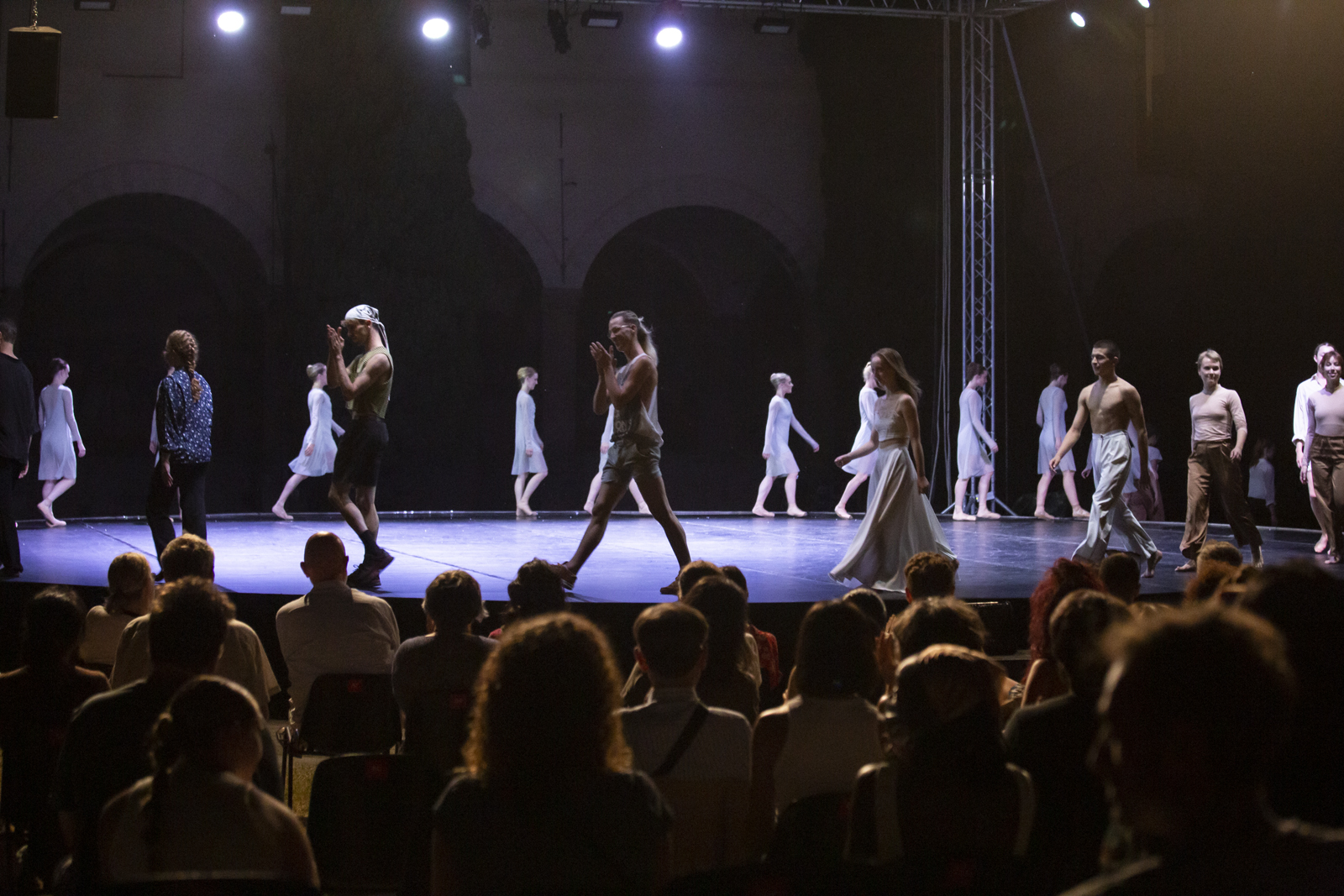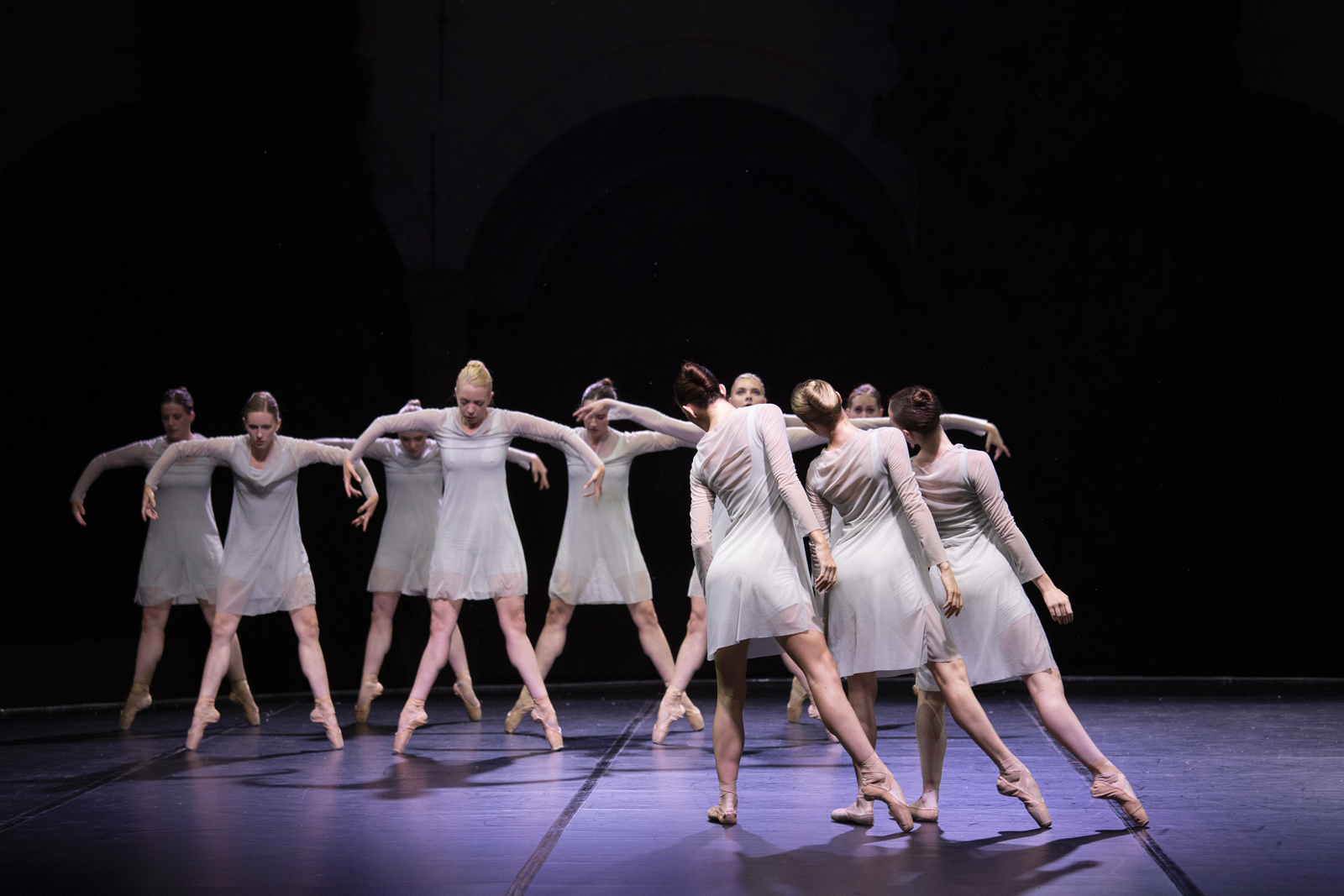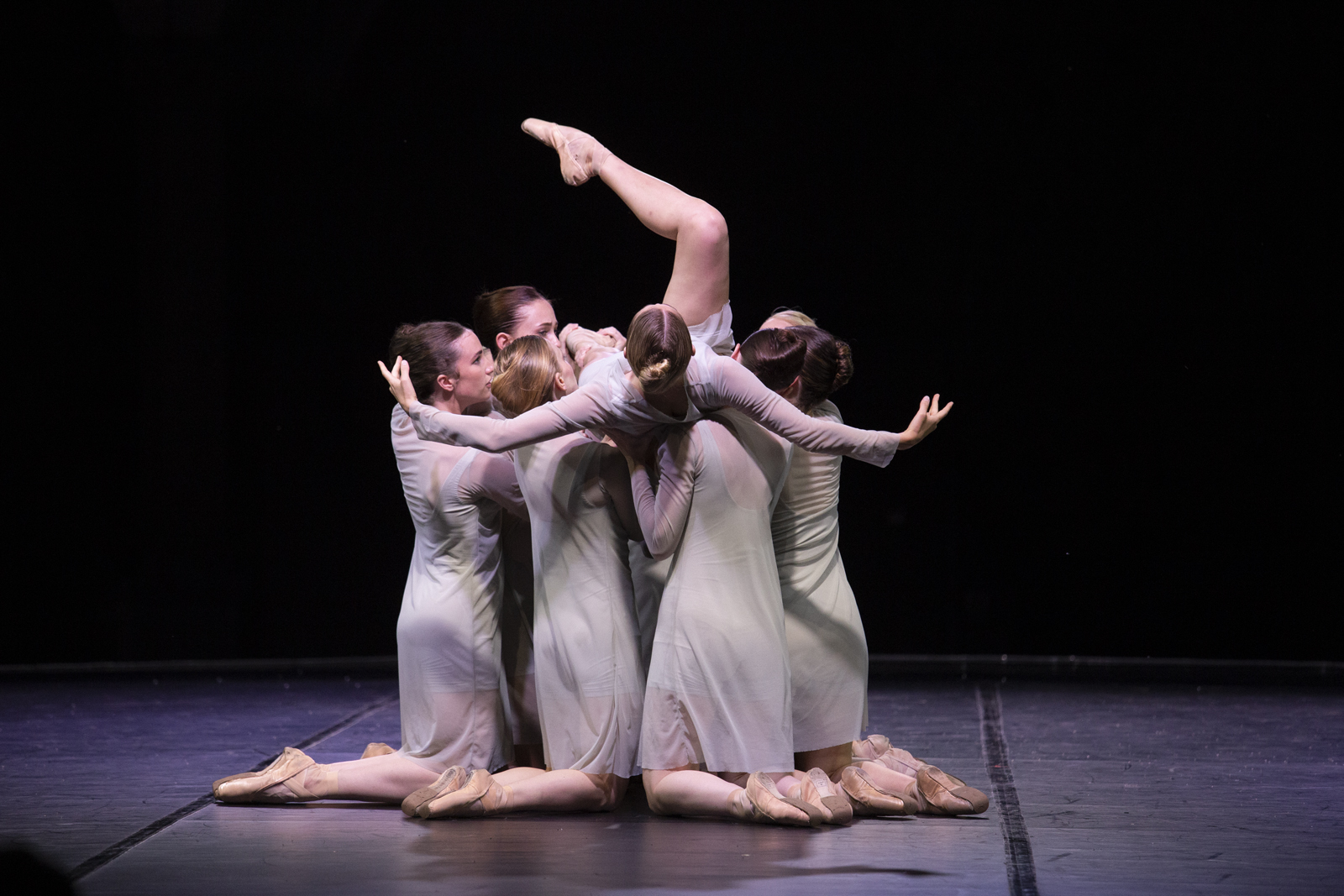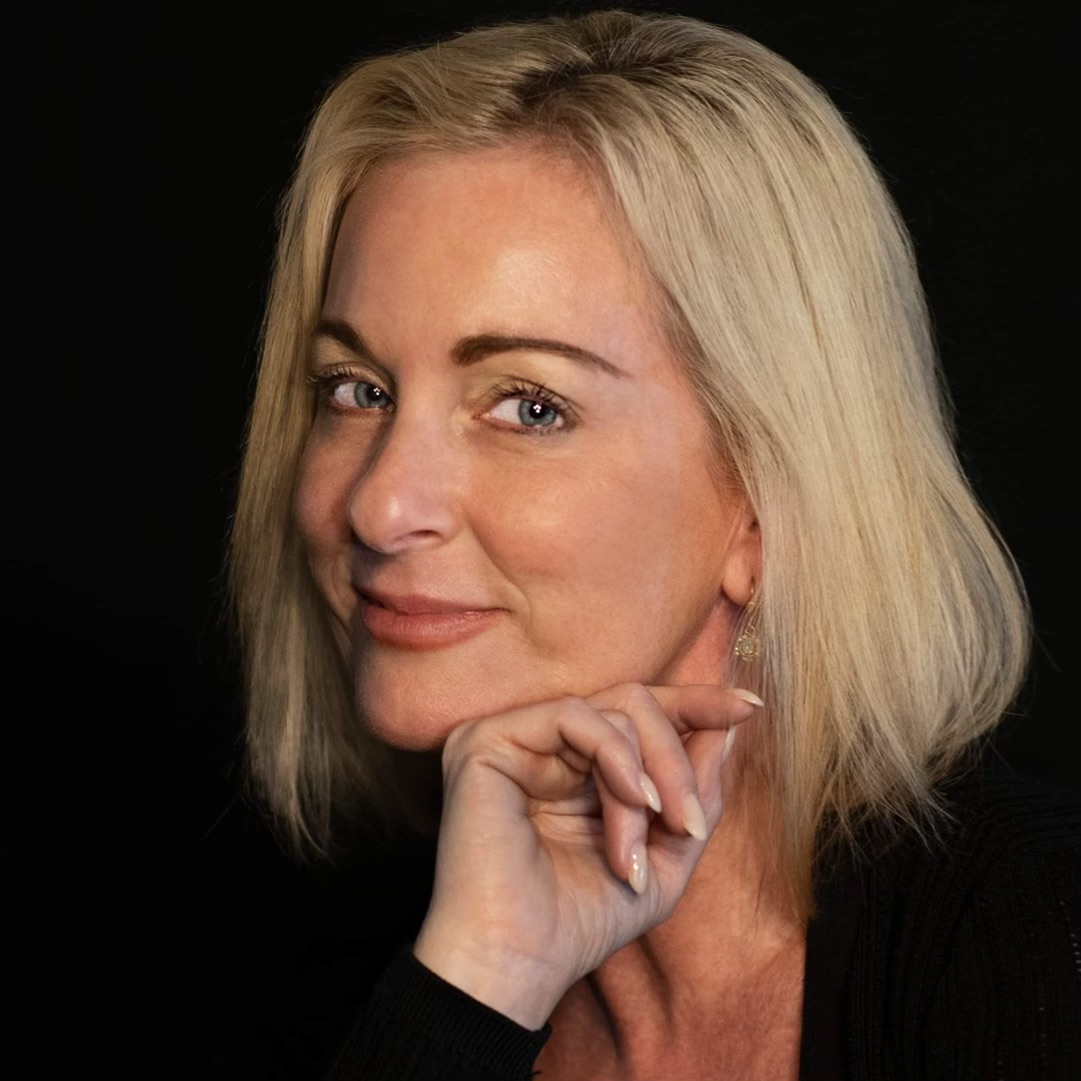 Jennie Creer-King
Artistic Director
"It is not my place to transform students into my personal aesthetic; rather to guide and inspire them to discover their own stories and harness the magic they have within. As an artist we have the unique ability to captivate our audience, transport them out of their everyday, and be a part of once in a lifetime moments. In assisting the transition from student to professional dancer to artist, I emphasize a more holistic and integrated training focused on learning from every genre, personal experience, and network we create."
Jennie Creer-King has spent the last 20 years teaching classical ballet, in both university and professional settings, integrating historic classical foundations with innovative teaching tools. Her professional career with Ballet West and Oregon Ballet Theatre ignited a love for both the classics and contemporary works in a broad-range performance experience. Jennie graduated from the University of Utah Fine Arts Department with a BFA in Ballet Performance and an MFA in Teaching Pedagogy and Choreography.
Jennie was an assistant professor of Dance at Brigham Young University and Artistic Director of BYU Theatre Ballet. During her time at BYU she re-staged classical repertoire, and created 11 world premieres. Her storybook ballet, Goldilocks Adventure, was televised internationally and toured across the midwest reaching over 11,000 students in outreach performances. From 2004 – 2014 she established Classical Ballet Academy developing a well-rounded syllabus and growing her studio to 300 dancers and a staff of 7 instructors. She choreographed three full-length ballets, including The Nutcracker, Hansel and Gretel, and The Snow Maiden. In 2009, she established Provo Civic Ballet, a pre-professional ballet company developing professional dancers contracted nationally and internationally in both classical and contemporary companies. During this time she was awarded "Best of State" in choreography and Children's Performance Group by Governor Leavett, and The Youth American Grand Prix "Best School" award. She was awarded "Presidential Teacher Recognition Awarded" in 2005 with artist Garrett Smith in Washington D.C. from President George Bush. In 2005, Jennie was awarded the title of "Mrs. Utah, United States." She implemented the platform "Enriching the Lives of Children Through the Fine Arts" reaching over 5,000 elementary age students in Utah. In 2014, Jennie was invited to be the principal of the Barbara Barrington Jones Ballet West Academy at Thanksgiving Point. She grew the studio to over 600 students with both a 10 months pre-professional curriculum and a national summer program.
Jennie is the owner and Artistic Director of Central Utah Ballet in Lehi, Utah. CUB is a comprehensive classical based ballet training program for youth ages 3-18. Students receive both classical and contemporary training from elite instructors and choreographers from across the country. Central Utah Ballet hosts Chrysalis Ballet in its beautiful new facility and share faculty and performance opportunities. Jennie holds close to her ties at the University of Utah School of Dance and frequents as an Adjunct Professor in the Ballet Division.
Shani Robison is an Associate Professor of Dance at Brigham Young University. She earned her B.A. in Dance in 1995 and her M.A. in Dance with a Performance/Choreography emphasis in 1999 from Brigham Young University. Shani has been a full-time faculty member at BYU for 18 years, teaching prior to that as adjunct faculty and a student instructor at BYU for an additional 11 years. Shani served as the BYU Ballet Area Administrator for 10 years, the Artistic Director of BYU Theatre Ballet for 9 years, and the Artistic Director of the BYU Ballet Showcase Company for over 5 years. She is certified in American Ballet Theatre's Teacher Training Primary through Levels 3, Progressing Ballet Technique, Total Barre, and will finalize her certification in Essential, Intermediate, and Advanced Stott Pilates Mat and Reformer Training this year.
Shani has been professional faculty and/or taught intensives/master classes at dance schools throughout Utah including Central Utah Ballet, Ballet West Academy, Odyssey Dance Utah, Lifehouse Academy of the Arts, The Dance Club, Center Stage, The Pointe Academy, and the Rocky Mountain School of Classical Ballet. Outside of Utah she has taught at the Creative Arts Center in Helena, Montana; Regional Dance America, Pacifi Region Festivals; American College Dance Festivals, Northwest Region; Ballet Idaho; College of Southern Idaho; and at the University of Cape Town in South Africa.
While directing BYU Theatre Ballet, Shani set original full-length ballets such as Alice in Wonderland, Cinderella, Romeo and Juliet, and a collaborative Snow Queen; and restaged Sleeping Beauty and Swan Lake. In addition to these productions, Shani has choreographed 26 contemporary ballet works, and 13 classical/neoclassical ballet works. Three of Shani's contemporary works, African Winds (2008), Concealed (2009), and Interrupted Impulse (2012) were given the distinct honor of being selected to be performed in the Gala Concert at the American College Dance Association Festival Northwest Region, with Interrupted Impulse selected as an alternate for the ACDA National Festival. In 2010 Shani was selected as one of two finalists in the Professional Division of the Choreographic Design Project to set a new work on Utah Regional Ballet, now known as Utah Metropolitan Ballet. And, through invitation, she choreographed for 4 BYU Opera productions and 2 BYU Musical Theatre productions.
In addition to creative works, Shani has presented research nationally and internationally at conferences in Austria, Greece, Toronto, New York, Virginia, Ohio, Colorado, Texas, Florida, and Utah. She is a professional member and former President of CORPS de Ballet, International, and a professional member of both the National Dance Education Organization and Utah Dance Education Organization.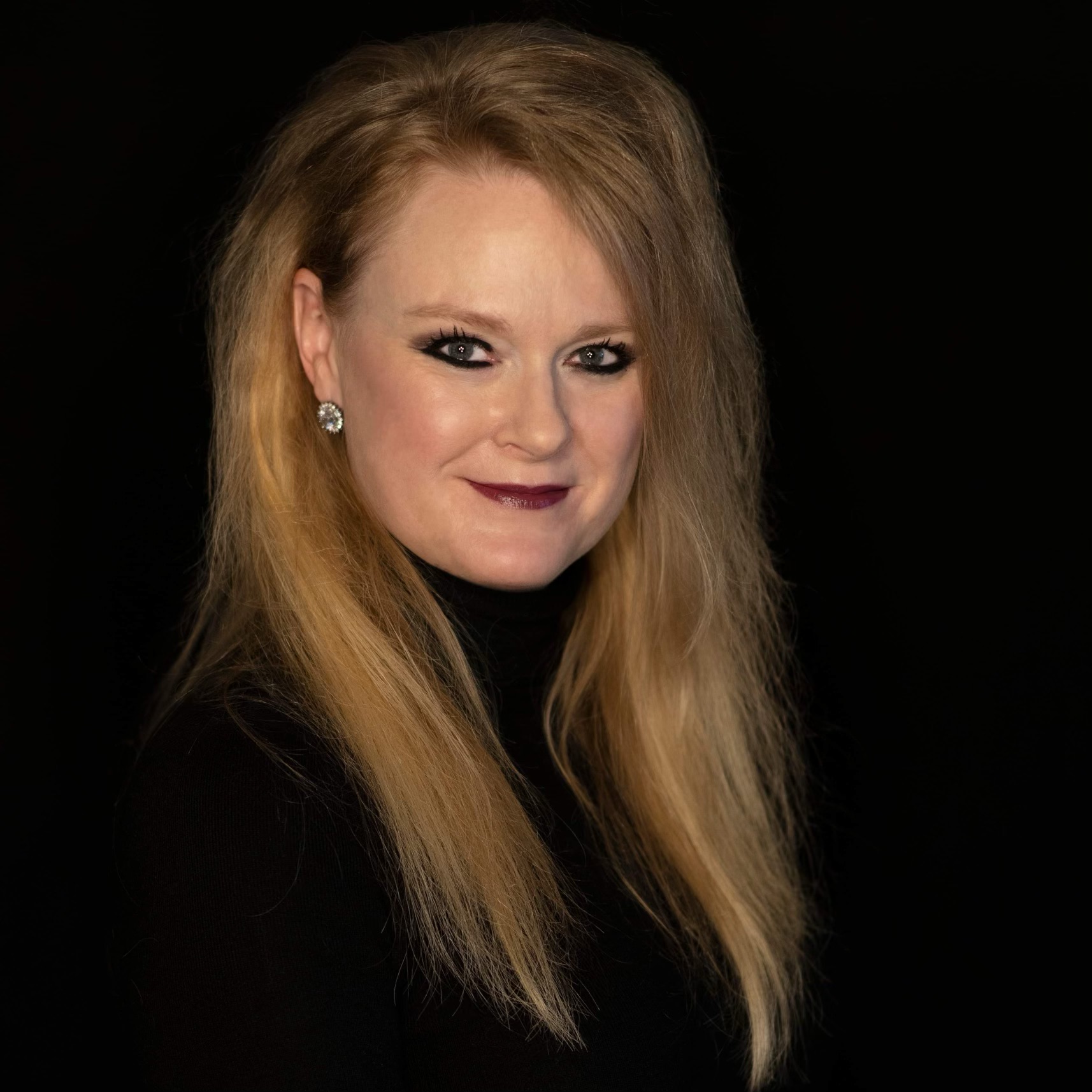 Shani Robison
Artistic Director
"My goal is to help dancers not only to fall in love with this beautiful art form, but to find their individual potential and voice through a positive and encouraging atmosphere. Whether I am working with professional dancers, collegiate dancers, or small children I find great joy in building them up, challenging them, and helping them to reach new heights artistically and personally."