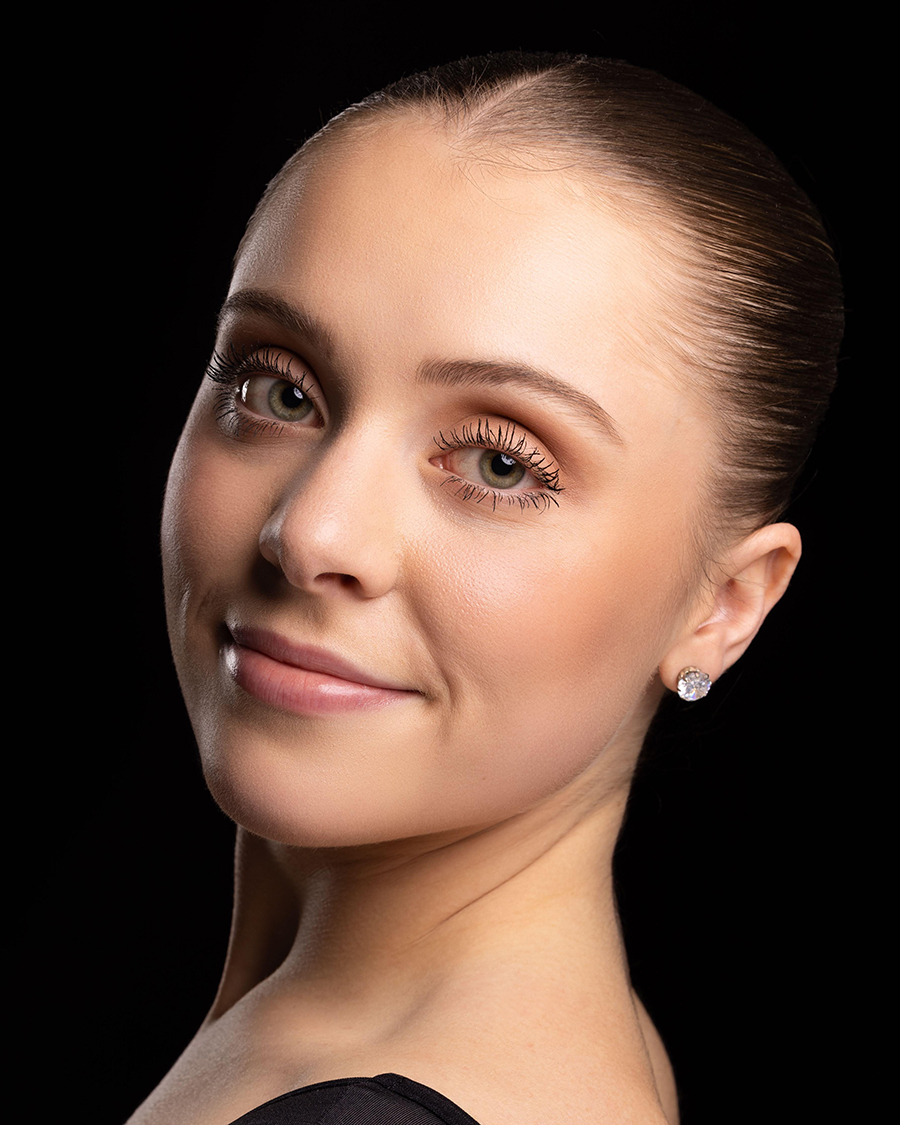 Brooklyn Burbidge Smith
Faculty
Education
B.F.A. 1994 School of Fine Arts, University of Utah School of Dance (emphasis in Ballet Performance)
Pilates Mat Certifications
Notable Performance Roles
Cinderella in Cinderella

Dew Drop, Snow Queen & Sugar Plum in The Nutcracker
Neapolitan and a Little Swan in Swan Lake
The Firebird in Firebird
Medora in Le Corsaire Act II Pas de Deux
Lise in Bruce Marks' La Fille Mal Gardee
Brooklyn is a talented dancer with a Bachelor of Fine Arts in Ballet from the University of Utah. She has performed in ballets from The Nutcracker to Swan Lake, Cinderella, Firebird, and more. She is a dancer with Chrysalis Ballet and has had the privilege to teach at multiple studios across Utah Valley.
Brooklyn Burbidge Smith grew up dancing at Northwest Florida Ballet. She trained with Dorothy Daniels Lister, Todd Eric Allen, Katia Garza, and Bernadette Clement-Sims. While at NFB, she was able to perform in numerous ballets, including dancing as Cinderella in Cinderella; Dew Drop, Snow Queen, and Sugar Plum in The Nutcracker; Neapolitan and a Little Swan in Swan Lake; The Firebird in Firebird; and Medora in Le Corsaire Act II Pas de Deux. She graduated from their Academie and Pre-Professional Program. She taught in the Academie and some of the community classes during her last two years in the Pre-Professional Program.
Brooklyn attended summer programs at Joffrey Ballet, Ballet West, Next Generation Ballet, and ArtEmotion Choreographic Workshop, as well as competing in the Youth America Grand Prix. She attended the University of Utah where she studied ballet, having the opportunity to perform many classical and contemporary works. A highlight of her time with Utah Ballet included performing as Lise in Bruce Marks' La Fille Mal Gardee, and debuting original works by Katlyn Addison, Jennifer Archibald, and Melissa Bobick.
Brooklyn was able to dance in the The Tabernacle Choir at Temple Square's Christmas Concert A Merry Little Christmas in 2017, which featured Sutton Foster and Hugh Bonneville.
She graduated and received her Bachelor of Fine Arts in Ballet in May of 2021. She began dancing with Chrysalis Ballet that June, dancing in "Remember," choreographed by Garrett Smith. During her first season, Brooklyn performed in Jennie Creer-King's The Nutcracker and danced in works by Danielle Diniz, Shani Robison and Lindsay Folkman. She travelled to Florence, Italy with the Company to perform in the Florence Dance Festival in July of 2022. This is her second season with Chrysalis Ballet.
Brooklyn has taught at a few studios across Utah Valley since her time at the University of Utah, and continues to train the next generation of classical ballet dancers in Utah while pursuing her professional dance career. Brooklyn has also completed her Pilates Mat certifications and is currently working toward her full Comprehensive Instructor certification through Balanced Body.