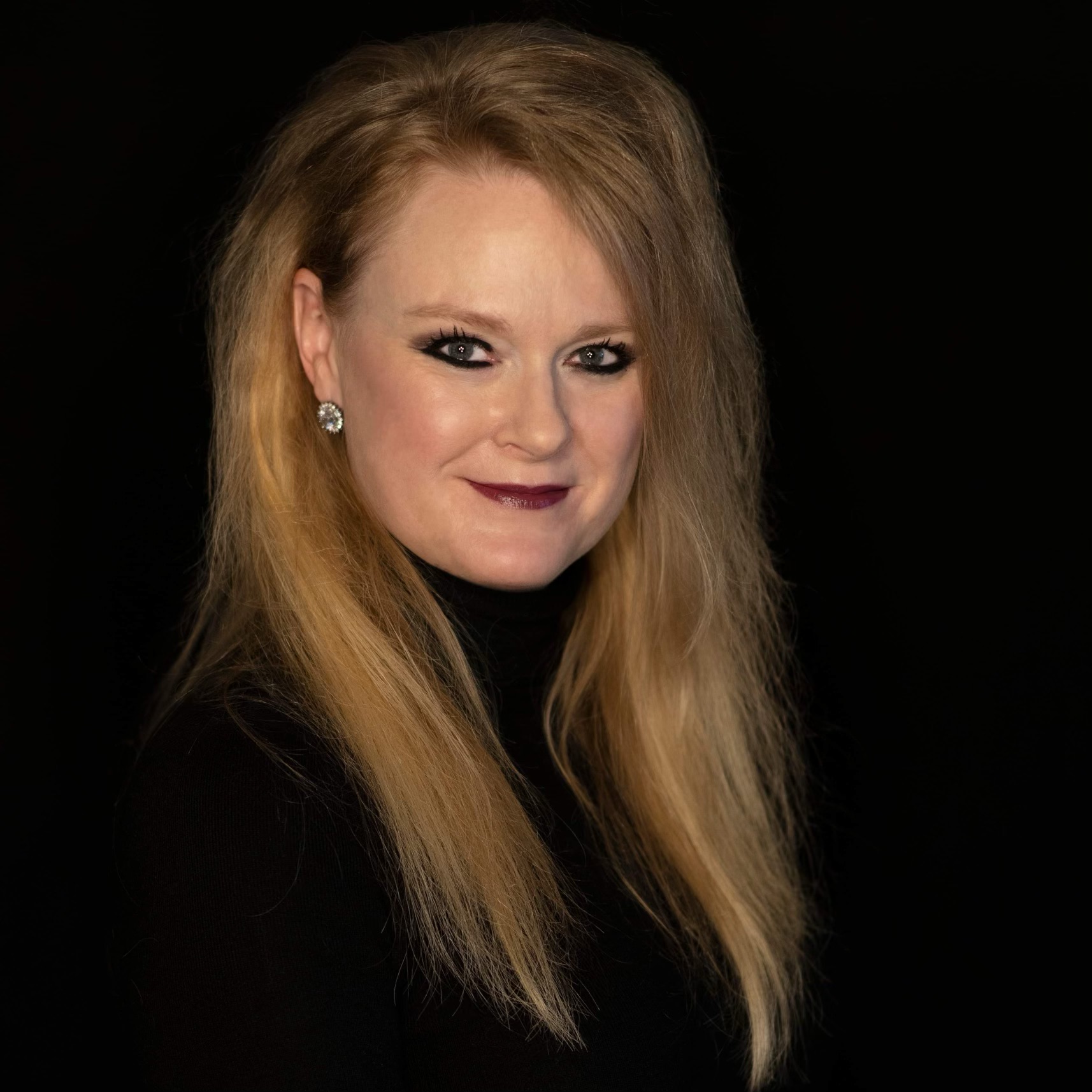 Shani Robison
Faculty, Artistic Director Chrysalis Ballet
Education
M.A. in Dance with a Performance/Choreography emphasis from Brigham Young University
B.A. in Dance from Brigham Young University
Professional Experience
Former Artistic Director for BYU Theater Ballet and BYU Showcase

Presented ballet pedagogical research and choreography at professional conferences across North America
Certified in Proressing Ballet Technique
Awards & Recognition
3 contemporary ballet works selected to be performed in the Gala Concert at the American College Dance Festival (ACDA) Northwest Region

Adjudicator for Central Utah's Sterling Scholar Competition, Ballet West's Youth America Grand Prix selection process, and the Utah High School Dance Festival
Professional member of NDEO and UDEO
Member of CORPS de Ballet International since 2001
Shani is a highly experienced dance educator and performer with over 25 years of teaching, artistic direction, pedagogical research, and choreography experience. Her contemporary works have been seen at such events as the Gala Concert at the American College Dance Festival (ACDA) Northwest Region and the Utah Regional Ballet (now Utah Metropolitan Ballet), and she has been asked to perform master classes and workshops across the Western United States.
Shani Robison earned her B.A. in Dance in 1995 and her M.A. in Dance with a Performance and Choreography emphasis in 1999 from Brigham Young University. Shani is currently the Co-Artistic Director of Chrysalis Ballet and teaches and choreographs for professional dance companies and schools throughout Utah. Shani was a tenured full-time professor of ballet in the BYU Department of Dance for 19 years where she directed the BYU ballet program for 9 years, directed both ballet companies for a total of 15 years, and taught all levels of ballet technique, pointe, and variations; additionally instructing academic courses such as Dance History and Introduction to Dance. Shani is certified in Stott Pilates Reformer and Mat for all levels, American Ballet Theatre's National Curriculum Pre-Primary through Levels 5, and Progressing Ballet Technique. 
Shani is currently a professional faculty at Central Utah Ballet and Lifehouse Academy of the Arts. Additionally, Shani has been professional faculty and/or taught intensives/master classes at these and other dance schools throughout Utah such as Imagine Ballet Theatre, Utah Dance Institute, Ballet West Academy, Odyssey Dance Utah, The Dance Club, Center Stage, The Pointe Academy, and the Rocky Mountain School of Classical Ballet. Outside of Utah, she has taught master classes at the Las Vegas Academy of the Arts, Creative Arts Center in Helena, Montana; Regional Dance America, Pacific Region Festivals; American College Dance Festivals, Northwest Region; Ballet Idaho; College of Southern Idaho; and at the University of Cape Town in South Africa.
Throughout her career, Shani has choreographed 4 original ballet productions and restaged 2 iconic full-length classical ballets as well as restaged excerpts and sections from at least 5 other classical ballets. Shani has also choreographed 30 contemporary ballet works, 13 classical/neoclassical ballet works, 4 opera productions, and 2 musical theatre productions. For her contemporary ballet choreography, Shani has received international, national, and regional recognition, with her works selected and performed at the Florence Dance Festival, Palm Desert Choreography Festival, American College Dance Association Festival (ACDA), and the Utah Metropolitan's Professional Division of the Choreographic Design Project. In 2023, Shani's newest work "Fractured" was recognized as a finalist in the Online International Online Dance Competition and won the Rocky Mountain Choreography Festival. As the award for winning that festival, Shani is creating new choreography that will be featured at a fully produced concert of her work in October 2023 at the Peery Egyptian Theater in Ogden, Utah. Works are currently being set on the following companies: Chrysalis Ballet, Wasatch Contemporary Dance Company, Imagine Ballet Theater, and the senior company at Central Utah Ballet.
In addition to creative works, Shani has presented ballet pedagogical and historical research internationally and nationally at conferences in Austria, Greece, Toronto, New York, Virginia, Ohio, Colorado, Texas, Florida, and Utah.  She is a professional member and former President and Treasurer of CORPS de Ballet, International, and was a professional member of both the National Dance Education Organization and Utah Dance Education Organization.
"My goal is to help dancers not only to fall in love with this beautiful art form, but to find their individual potential and voice through a positive and encouraging atmosphere. Whether I am working with professional dancers, collegiate dancers, or small children I find great joy in building them up, challenging them, and helping them to reach new heights artistically and personally."