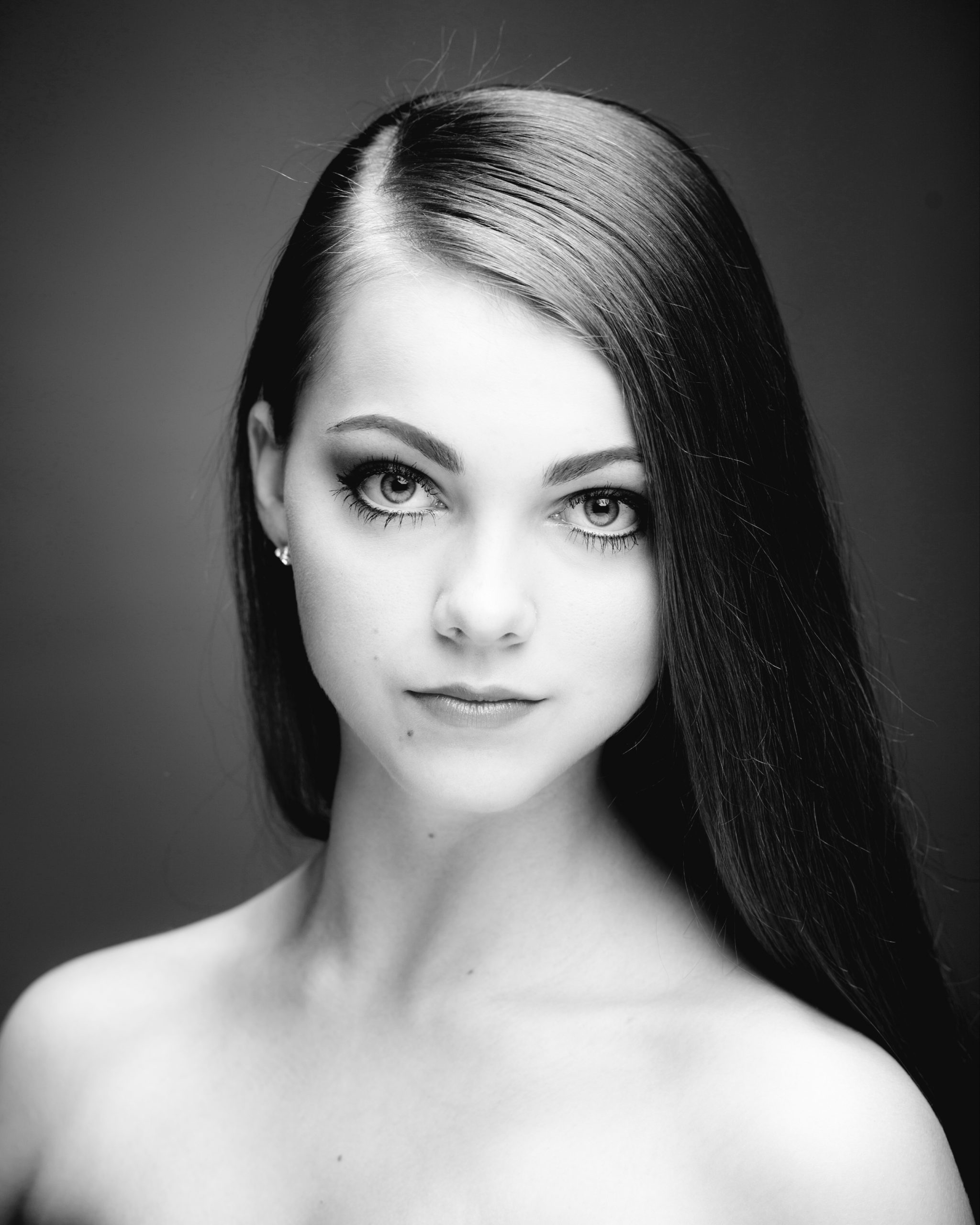 Katie Buckmiller
Administrative Office Manager & Faculty
Education
American Ballet Theater's Jacqueline Kennedy Onassis School
Ballet West Academy in Salt Lake City, UT
Houston Ballet Academy in Houston, TX
Professional Experience
Studio Company Member at Colorado Ballet in Denver, CO

Soloist in the Works and Process at the Guggenheim: American Ballet Theater at 75 in New York
Ballet West Academy
Houston Ballet Academy
Antony Tudor's Soiree Musicale and George Balanchine's Valse Fantasied in Moscow and Astrakhan, Russia
Awards & Recognition
National Training Scholar

Bender Foundation Scholar
Katie is a talented dancer and instructor with extensive ballet experience around the world. She has danced in Colorado, New York City, Houston, and Salt Lake City, as well as performing Antony Tudor's Soiree Musicale and George Balanchine's Valse Fantasied in Moscow and Astrakhan, Russia.
Katie danced with Colorado Ballet in Denver, CO as a Studio Company member under Artistic Director Gil Boggs. Some of her performing highlights with Colorado Ballet included ballet classics such as Swan Lake, La Sylphide, The Nutcracker, Serenade, and Septime Webre's Alice in Wonderland. Katie enjoyed participating in Colorado Ballet's education and community engagement programs and performing at various schools and hospitals. She also loved doing outreach work to help children living in rural communities experience dance and fine arts. 
Katie completed her pre-professional training at American Ballet Theatre's Jacqueline Kennedy Onassis School, in New York City, NY under the direction of Franco De Vita. She was a National Training Scholar for two years and a Bender Foundation Scholar. She had the privilege of performing Antony Tudor's Soiree Musicale and George Balanchine's Valse Fantasie in Moscow and Astrakhan, Russia, sponsored by Fondzione dell' Academia Nationale di Danza. Another favorite performing opportunity was dancing as a soloist in the Works and Process at the Guggenheim: American Ballet Theatre at 75 in New York.  
Katie initially attended Ballet West Academy in Salt Lake City, UT before moving to Houston, TX to train on scholarship at Houston Ballet Academy. Some memorable productions were Tarantella, Graduation Ball, and being a flying cook in Houston Ballet's The Nutcracker. Katie's favorite roles while at Ballet West Academy included two years as Clara in Ballet West's The Nutcracker and "Little Mermaid at 10" in The Little Mermaid. 
Katie was twice a Youth America Grand Prix New York City Finalist. She placed Top 12 in the Junior Classical division, Top 12 in the Junior Contemporary division, and was awarded 2nd and 3rd places in the small ensemble category.
Katie enjoys pilates, group fitness, and climbing, is passionate about health and wellness, and loves sharing her joy of movement and expression with others.