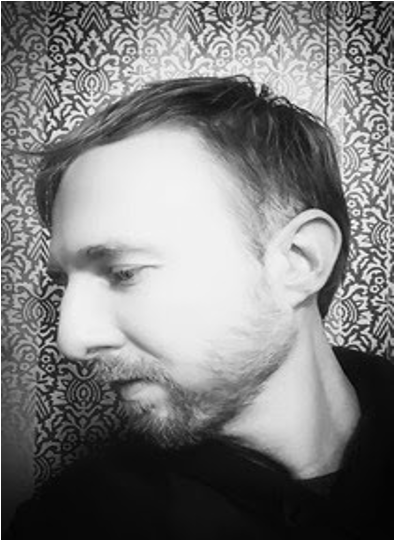 James Wallace
Choreographer
Education
Bachelor's of Fine Arts, Summa Cum Laude, Arizona State University
Masters of Fine Arts, University of Utah
Professional Experience
San Diego Opera (artist)

Kim Robards Dance (artist)
City Ballet of San Diego (artist)
Company C Contemporary Ballet of San Francisco (artist)
Choreographer in Residence and Artistic Director for David Taylor Dance Theater
Choreographer in Residence for Boulder Ballet
Colorado Ballet (apprentice)
Created works for American National Ballet, Boulder Ballet, and Ballet Nouveau Colorado
Instructor of Dance at Colorado Mesa University and Colorado State University
Awards & Recognition
Ballet Builders Award by New Choreographers on Point

New York City Premier for piece Suspect Lines
"…daring and original dancemaker" – Marc Shulgold, Rocky Mountain News
"…vibrant, innovative and richly diverse – one of the brightest new choreographers on the horizon" – Glenn Giffin, The Denver Post
James Wallace is a regionally and nationally acclaimed choreographer and teacher, originally from Hutchinson, Kansas. He has a Masters of Fine Arts and has been lauded as "one of the brightest new choreographers on the horizon." 
James Wallace is a regionally and nationally acclaimed choreographer and teacher, originally from Hutchinson, Kansas. He studied ballet at Friends University and continued his training at Arizona State University, where he graduated summa cum laude with a BFA in dance performance and choreography. 
He has danced professionally for the San Diego Opera, Kim Robards Dance, David Taylor Dance Theatre, City Ballet of San Diego, and Company C Contemporary Ballet of San Francisco and has danced in works by Twyla Tharp, Lynn Taylor-Corbet, Tom Ruud, Charles Moulton, Patrick Corbin, Paul Taylor, and George Balanchine. After a full career, Mr. Wallace returned to school completing his MFA in ballet at University of Utah.
While apprenticing at Colorado Ballet, he choreographed two major works, Carmina Burana and Inversion, which received excellent reviews. He was Choreographer in Residence and Artistic Director for David Taylor Dance Theatre (later renamed Dawson Wallace Dance Project), and has created works for American National Ballet, Boulder Ballet, and Ballet Nouveau Colorado (now Wonderbound). The Ballet Builders award for new choreography was given to James by New Choreographers on Point and his piece, Suspect Lines, received a New York City premiere. He has also worked with Boulder Ballet as a resident choreographer, company class teacher and coach and his television credits include the MTV series "Made", where he was cast in the role of Artistic Director. Additional research interests include screendance, which was fostered by Ellen Bromberg at University of Utah. He has been fortunate to also study with Katrina McPherson and has attended workshops by Thierry De Mey and Silvina Szperling.
While living in Denver Mr. Wallace was appointed as a Denver City Commissioner by Mayor Michael Hancock and served 2 years on the Commission on Cultural Affairs. During that time the commission provided a strategic vision and future platform for arts, culture and creativity in the City that became IMAGINE 2020 – Denver's Cultural Plan, a call to action to city agencies, cultural institutions, businesses, civic leaders, neighborhood- and community- based organizations and residents to ensure arts and culture are at the heart of Denver. 
Most recently, Mr. Wallace has enjoyed his time as an Instructor of Dance at Colorado Mesa University and Colorado State University. Mr. Wallace has been lauded as a "daring and original dancemaker" (Marc Shulgold, Rocky Mountain News) and his choreography has been described as "vibrant, innovative and richly diverse – one of the brightest new choreographers on the horizon" (Glenn Giffin, The Denver Post).